White Coyote Christmas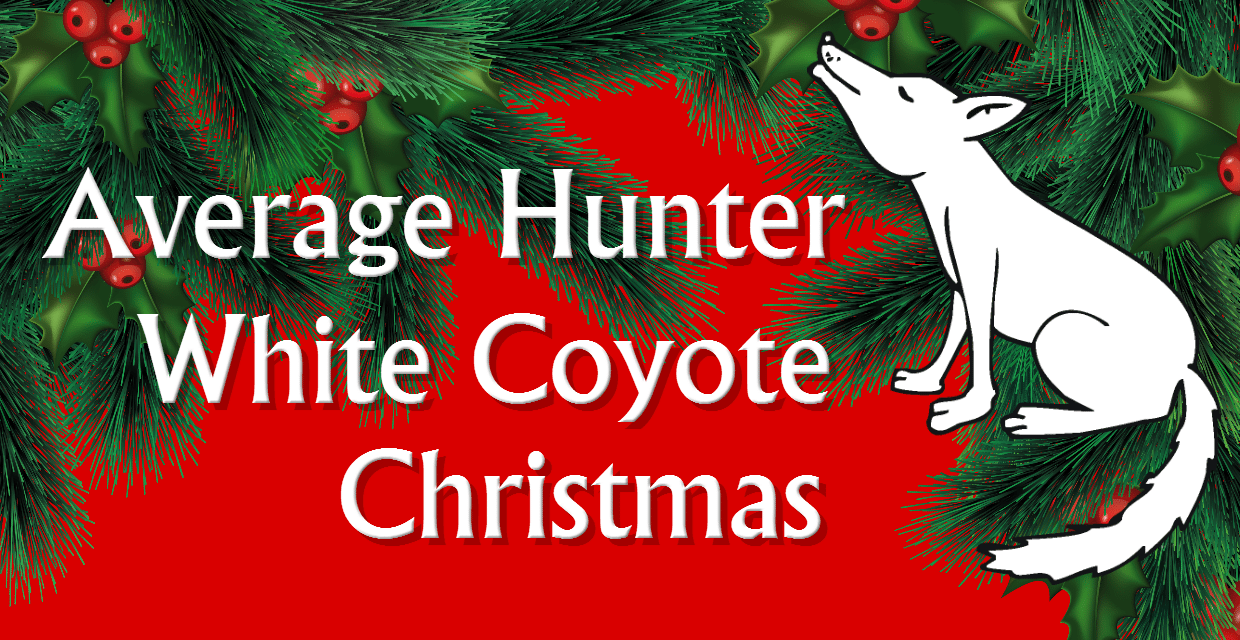 Sponsored by:

Average Hunter would like to bring the community together for some good ole Christmas fun.  This year we will be hosting the Average Hunter White Coyote Christmas.  What is a White Coyote Chirstmas?  It's just our version of the old time White Elephant gift exchange.
So here is how the White Coyote Christmas will work.  It's a gift exchange program for hunters.  When you sign up below, you sign up to send and receive a gift for Christmas.  But not just any gift.  These will be used hunting gifts.  We want you to dig in your box, drawer, cabinet or bucket of hunting gear and grab some items you would like to gift to another hunter.  Doesn't need to be anything expensive but please don't make it junk.  Send something that someone can actually use.  If everyone picks out decent items, then everyone will get something good.
On week of December 12th, I will send each of you the name and address of one another that is participating in the White Coyote Christmas.  Once you get that info, send the package right away so everyone has it by Christmas.  That's all there is.  Simple, fun and should be entertaining.
Once all the items have been sent and received, we will pick three people and they will be sent a mystery Christmas box from HuntVault.  
When you find your items you want to send, post them on Twitter if you're on there and tag it with #WhiteCoyoteChristmas.  You will see the pics on this page.
To keep the shipping the same for everyone, we need to keep this inside the US only. Sorry
If you need more details, go to the Contact Page and send me an email or hit me up on Twitter.
Search Twitter for #WhiteCoyoteChristmas or #WhiteCoyote to see what others got last year.
HuntVault is a monthly subscription for hunters.  Purchase a subscription from HuntVault to receive monthly care packages featuring professionally tested products, valuable gear, pro-tips, and tasty snacks & seasonings! The value of every box is guaranteed to always exceed the monthly cost. For example, if you pick their 12 month plan ($420=$35/month), they'll send you monthly product boxes with $60-80+ value in amazing products from well-known companies and hidden gems you might not otherwise encounter.