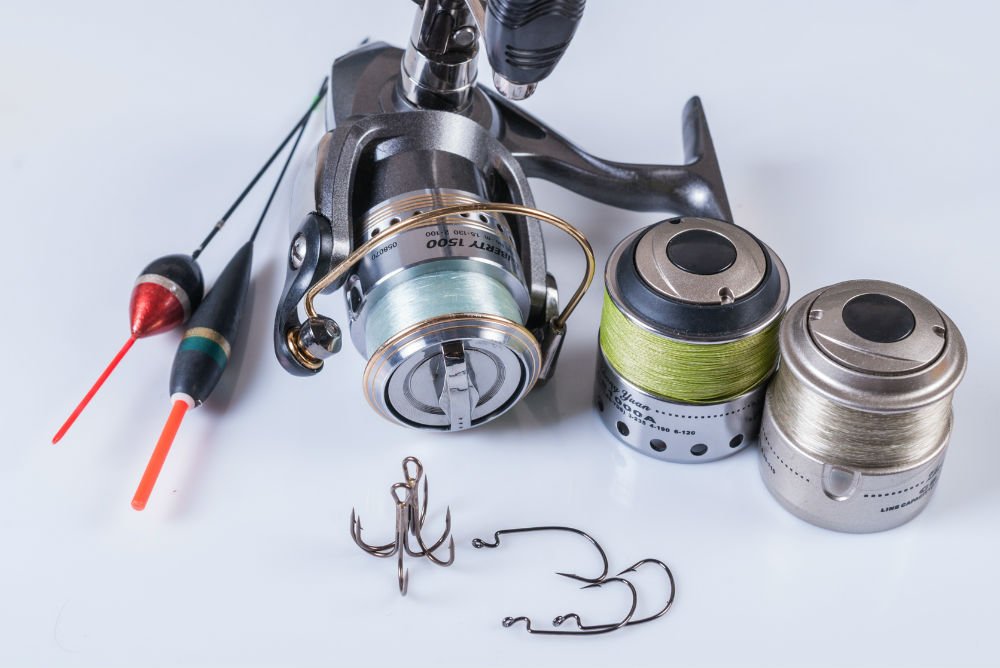 Whether you bought an expensive spinning reel or a cheaper one, if you don't do proper regular maintenance your fishing reel will break down easily. Best spinning reel doesn't necessarily need to be expensive or have the best spinning rod; giving it an extensive and proper maintenance will sure give you best fishing service for an extended period of time. It is common for your spinning reel to collect dust, dirt or sand in all the crannies. For the reel to work smoothly and the reel parts to keep moving unconstrained it is significant to provide periodic maintenance. The following are some basic tips for caring your spinning reel.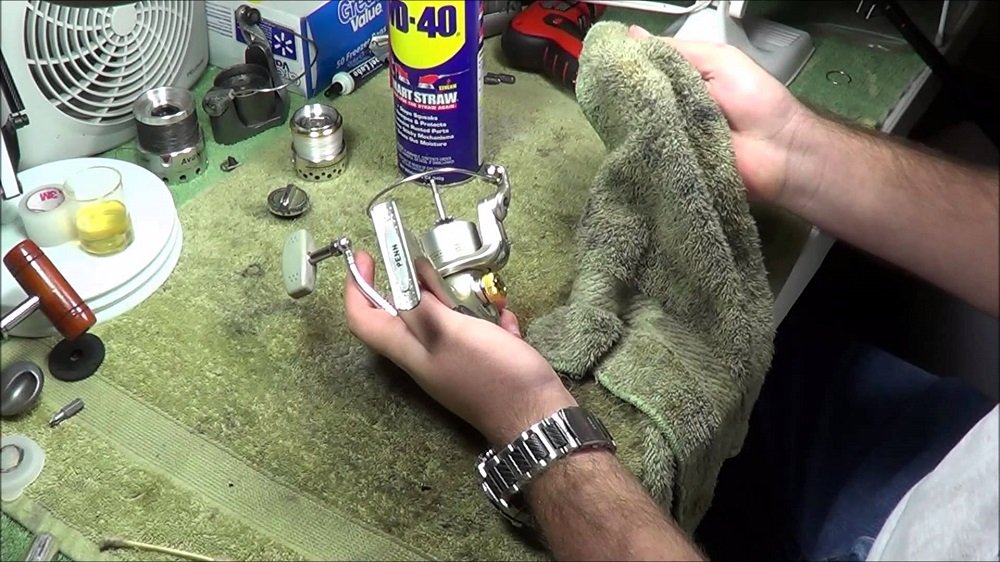 Cleaning: When cleaning your spinning reel, you will need to have a lube Grease, Hi-speed reel oil, lighter fluid, cleaning compound a pan full of hot water. To remove the exterior dirt, salt, dust and other unwanted materials remember to clean, rinse the reel and allow them to dry completely before use. Cleaning the open face of the spinning reel is significant because some of the sand or dust could cause some serious issues with your reel. Wash the fishing line after each use. Cover the fishing line and the cleaning equipment or carry them in a bag to obviate from dirt, mechanical injuries, and expensive repairs. Never apply gasoline or any other similar product to clean away the sand and dirt it will melt the plastics. Utilize a toothbrush or a small brush to avoid damaging the fiber or the plastics parts of the spinning reel.
Assemble Your Tools Before You Begin to Work: Even before you start to take parts one by one, it is important to organize them. Collect the wrench if you can find one, tweezers, toothbrush, slot head with a Philip and two screwdrivers. Take your reel apart with care, place them in some mat, place a strip of masking tape numbered to differentiate them when assembling back the parts.
Grease the Gear of The Spinning Reel: Apply some oil on the bottom of the teeth of your fishing reel rather than the top one to avoid making a mess. Make sure the grease doesn't slip away while applying. To achieve a thin coating utilize the oil with a small toothpick or a brush. Remove the side plate bearing cap and the handle from the opposite side to apply oil to the side of the bushings and the bearings. Apply grease on each side of the roller. It is significant to note that using too much grease makes the spinning reel feel like it's full of mud.
Ensure Your Fishing Line is Secure Before You Remove the Spool: Make sure you strip the fluorocarbon fishing line off before you remove the spool or mask it with a tape. If you don't secure it, the fishing line will be struck by frame or the spool. Position the spool in its lowest perspective to obviate the water aiming for the spool underneath. Hold the reel the right way when setting up and taking apart it, you can hold it in your left hand and work with your right hand to keep everything oriented.
Avoid Putting Metal Against other Metals When Working on Your Spinning Reel. Their tool parts are designed to use metal, not fiber. Otherwise, your spinning reel will break down and will need replacement. Make sure your reel properly to avoid damage.
Use Tweezers with Wire Clips and Handle Springs to keep them from flying to other places where it might be difficult to find them. Make sure the springs and wire clips fit properly. If the handle is jointed, apply oil on the joints.
If you follow these maintenance tips regularly, you will have a spinning reel that will function the same way as you bought it on the first day and will last you for lots of more fishing trips to come. Since there are different reels, it is significant to check the manufacturer instruction before you begin your maintenance. Get to familiarize yourself with your reel and what is suitable or commended for each of them. Remember always to clean, lube the reel and oiling the bearings on a regular basis actually after every fishing trip.