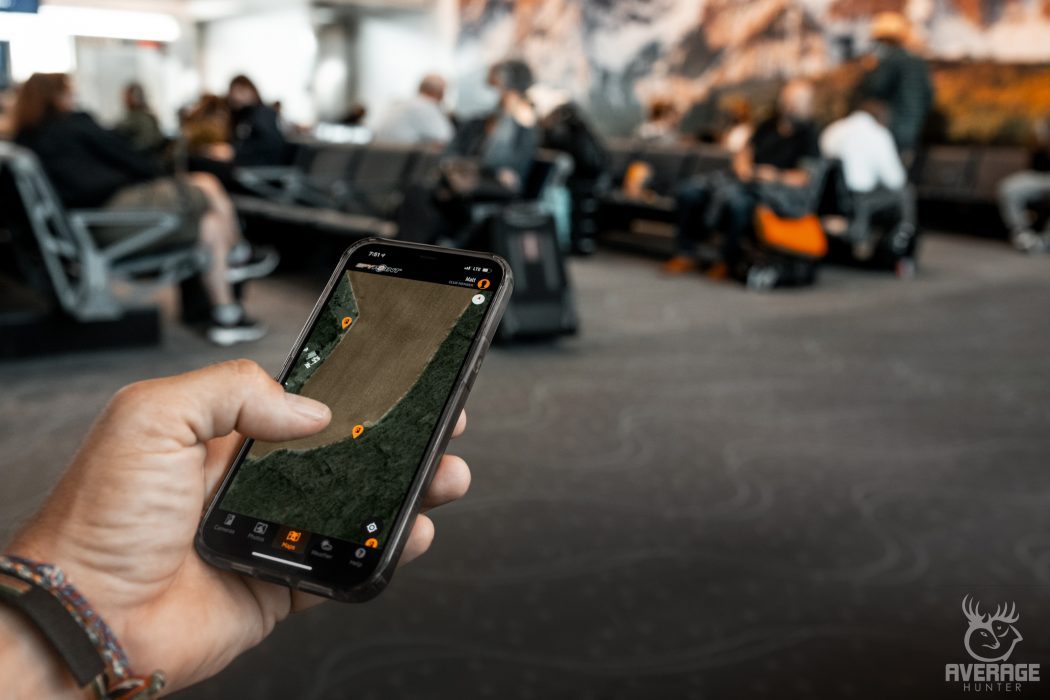 SPYPOINT, the cellular trail camera leader, announces today the integrations of maps and weather to its mobile app.
"The addition of maps and weather puts your entire hunt in the palm of your hand. We already had the best multi-camera management app for hunters. An easy-to-use interface to manage all their cameras and photos. What we have given them now is a complete hunting and scouting tool," was the comment from Justin Lanclos, Chief Product Owner at SPYPOINT.
He continued, "maps and weather are the next evolution of all that SPYPOINT can do, and we're excited to see how our customers put those features to use in the field."
With the mapping function, GPS-enabled SPYPOINT cameras are automatically dropped into the user's map. SPYPOINT users are also able to manually drop a SPYPOINT camera pin and select a camera from their camera list. When the camera marker is tapped on the map, information from the cameras tab is visible without navigating away from the maps tab. That means the status, photos, plans, and settings for that camera are also available without leaving the maps tab.
Camera markers for non-SPYPOINT cameras are an option as well, but will not have the same level of information sharing that a SPYPOINT camera would.
There are 24 other markers for things like stands, blinds, and feeders, to the location of a shot, blood trails, scrapes, rubs, and more. Each marker has a custom field for details so hunters can keep all their scouting notes in one place.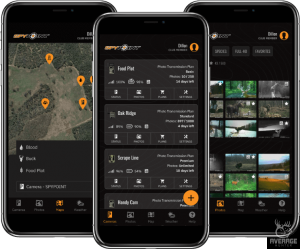 The addition of weather lets the hunter get the current conditions and forecast for their area, without leaving the SPYPOINT app. Conditions can change rapidly in the field, and while SPYPOINT users are keeping an eye on their cameras and studying their hunt plan, they can keep an eye to the weather as well.
"This is just phase one of the latest additions. Putting your entire hunt in the palm of your hand and adding features to a multi-cam management tool was a great next step, but at the end of the day all of us at SPYPOINT are committed to ensuring that every year more hunters realize their full potential and have successful seasons with our products," concludes Lanclos.
The new app features are live in the SPYPOINT app now, which is available in the iTunes and Play store now. If you aren't already a user, and want to see what the app is like, download and log in to the SPYPOINT demo account.
Login: demo@spypoint.com
Password: 123456
See all that you've been missing, by putting your entire hunt in the palm of your hand, with the SPYPOINT app.
ABOUT SPYPOINT: SPYPOINT is delivering The Mobile Scouting Solution. From industry-leading technology to the innovative Insiders Club, SPYPOINT is dedicated to offering our customers the most complete digital scouting system, so they can become the best hunter they can be. From its beginning as a three-employee startup in 2004, SPYPOINT has been focused on innovation and evolution. Since launching our first cellular cameras in 2012 we've become the category leader by continually innovating and bringing new products and experiences to our customers. To learn more about SPYPOINT products and technology visit www.spypoint.com.