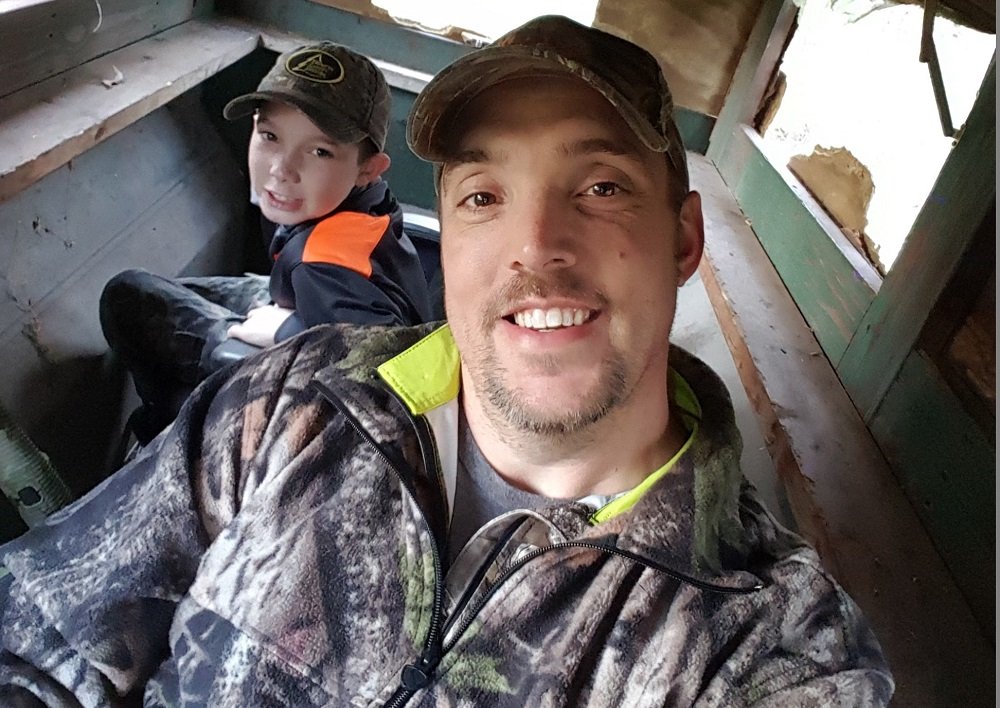 Hunting is a waiting game, which is why comfort couldn't be more important. When you're out for a long day, on an overnight hunt, or away for a multi-day excursion, you must prepare. Follow these six tips hunting comfortable in any season.
Dress in Layers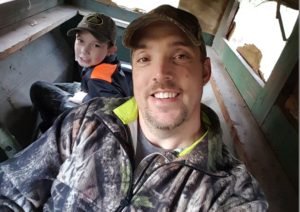 Because hunting is an outdoor pursuit, any hunting trip is susceptible to a variety of weather conditions. If you're hunting in the late summer or fall, you might encounter intense sunshine and heat waves. In the winter or early spring, you're liable to find snow, cold winds, and plenty of icy precipitation, even in the southeastern United States.
To stay comfortable throughout a long hunting excursion, dress in layers so that you can add or remove items as necessary. One-piece thermal base layers give you all-over warmth in the winter without creating excess heat, while thick stocking caps and neck gaiters keep your head and neck protected. Don't forget to pack gloves or a hand muff, and consider adding thermal packs into the mix for added warmth.
In the late fall, you'll want a lightweight long-sleeved shirt along with waterproof pants that have plenty of pockets. Top it off with a hat to keep the sun away and improve your sightlines.
Wear Comfortable Boots
Whether you're walking long distances or standing in place on uneven terrain, keeping your feet safe and comfortable is critical. Since hunting can present any number of hazards, give your feet added protection with a pair of snake boots, steel-toe boots or composite-toe safety boots, depending on your hunting terrain. This is the easiest way to ensure that a fumbled gun or a dropped tool doesn't result in a serious foot injury.
During the fall and spring hunting seasons, rain showers and sudden downpours can happen at any minute. A pair of comfortable waterproof boots will keep your feet warm and dry for hours. From the late fall to the early spring, fight the low temperatures and stay out longer with a pair of cold weather insulated boots that offer durable protection in colder climate conditions.
Fuel Up With Hearty Snacks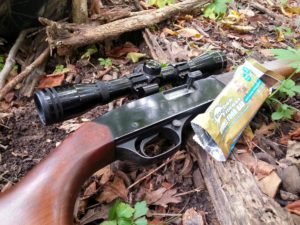 You'll need food to keep you going throughout the day or night, even if you'll be sitting in a tree stand for hours on end. To reduce your overall load, try to pack small yet calorie-dense snacks that have a good mix of proteins and carbohydrates.
Granola bars are easy to grab on the go and give you a sugary boost when you need it most. One of my favorites is the EcoTrek Fitness Bar.  Jerky offers plenty of protein and can keep you sated for hours.
Pack Hot and Cold Liquids
Hydration is essential in any season, so don't head out on a hunt without a few water bottles. During the cooler months, hot liquids are lifesavers.
Create a Soft Spot
Whether you're stationed on the ground or in a tree stand, hard surfaces get uncomfortable quickly. Give yourself a break and increase your staying power by taking a soft surface with you. Small waterproof rugs or cardboard can protect against pooling water, but camping pads and other lightweight soft surfaces make sitting and standing easier during long stretches. Personally my go to pad is a Slumper Seat pad from Rimlo Products.
Stay Engaged
Hunting is hard work, especially if staying laser-focused for hours at a time isn't your strong point. That's why staying engaged and fighting boredom and distractions is key. Remember not to get too engrossed in what you're doing though, or you might miss audible cues like crunching leaves. If you'd rather not concentrate on reading, try taking periodic breaks. Quick stretches and moving around can do wonders for maintaining focus and staying engaged.  Just do this with caution as you may scare something away.
Whether you will be heading out to a National Wildlife Refuge in the southeastern United States or are making your way through private land, you'll need to stock up on gear beforehand. With comfortable boots on your feet, multiple clothing layers for all types of weather, and enough food and water to keep you going, you'll have a better chance of taking something big with these tips from Kempoo outfitters.
Comfortable waterproof or insulated boots and clothing layers are key to staying on your game while hunting.
Pack a variety of proteins and carbohydrates, and don't forget the water for a long day or night.
Consider packing a camping pad or other lightweight ground covers to create a soft spot wherever you go.