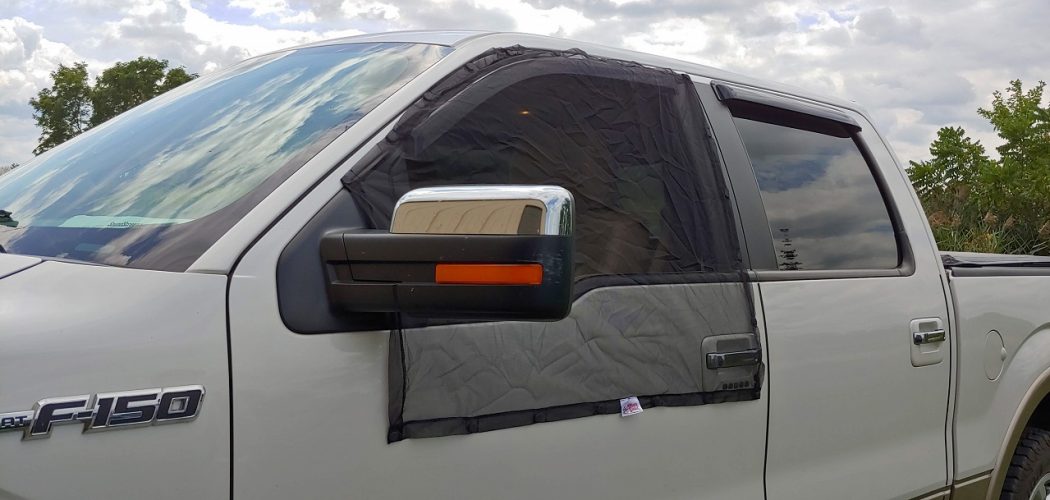 It's hot out and you're spending the day or night enjoying the great outdoors. It sucks when it's time to leave and you have to get into your hot car or truck but you don't dare leave the windows down because you'll get a million bugs in there. Now the Skeeter Beater Magnetic Vehicle Window Screen has you covered.
Just like having a screen door at home, you still get the fresh air coming while keeping all the bugs out. I've been waiting for a window screen for vehicles to become available and now it has.
Skeeter Beater has developed a simple solution to keeping the bugs out for pretty much every vehicle. It's a lightweight screen cut to the shape of your window with magnets all around it. So simple and brilliant at the same time.
I picked up a set for my dad's F150 as a gift. We tested them out on his truck and they honestly work great. The screen is oversized enough so it can be moved around to fit all models of this F150 style. Dad was pretty excited because he likes to sleep in the truck while camping and never could keep the windows down at night. Now he can.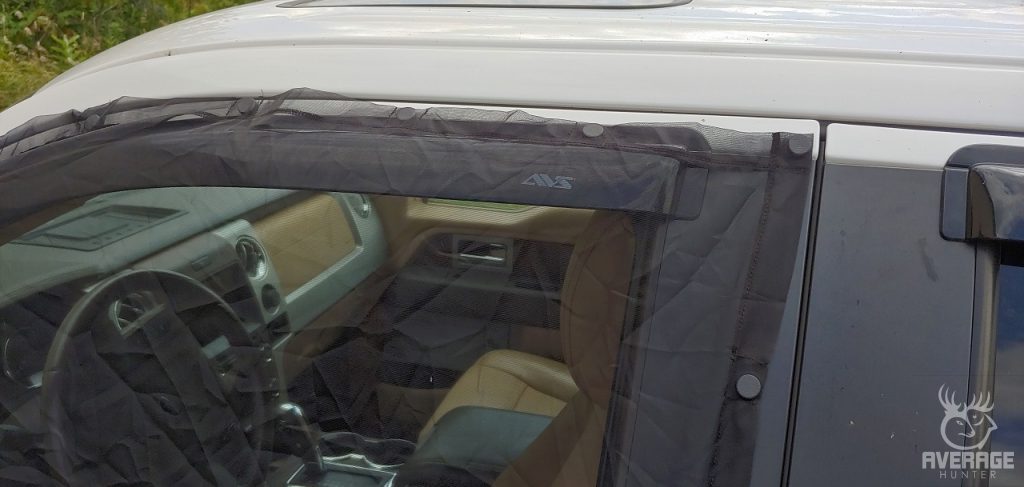 Now, these screens aren't 100% foolproof. There are small gaps but with an extra minute moving it around, you can seal it up pretty good. The one downfall we found was the rain guards that dad has on his truck. His are the outside mount stick-on kind and they take up a lot of space around the window and makes it a little harder to seal up.  If we didn't care about opening the door, we would just move the screen up and attach it to the roof. Either way, it still works great.
The screens come in a pair that are stored in a small mesh bag. Easy to pack and store in your vehicle to have whenever you need.
Check them out and pick up a set at northforkgear.com