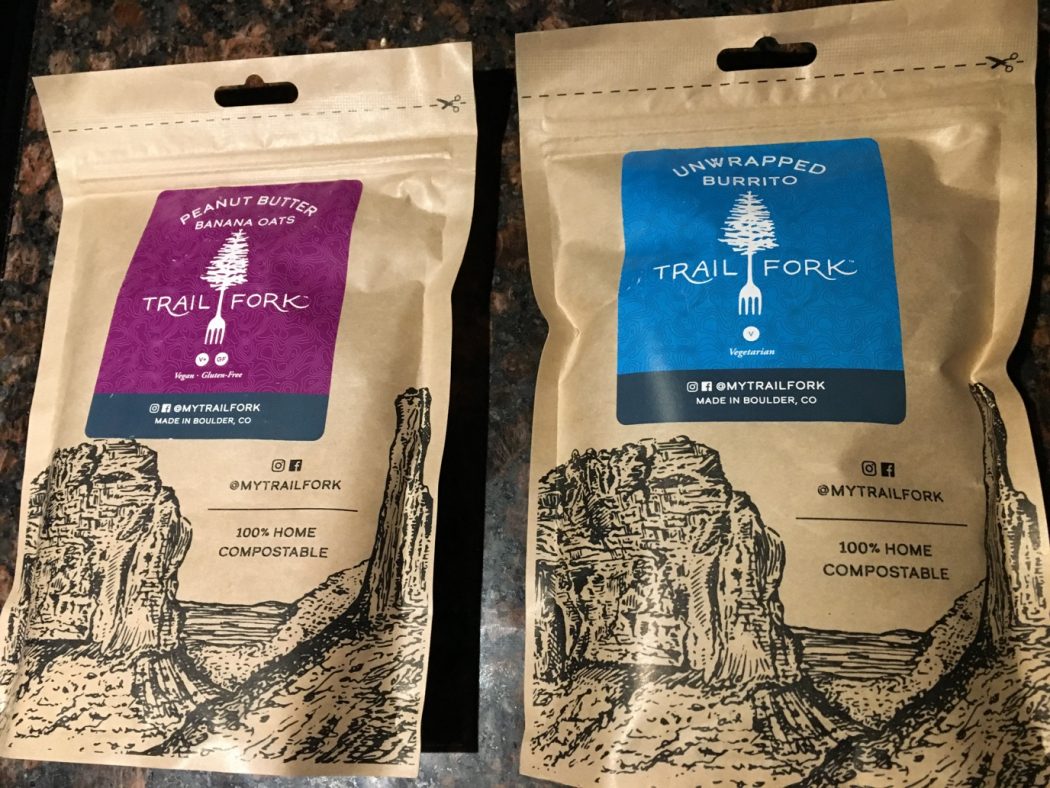 Founded in 2017, Trail Fork is a Boulder, CO. based company that creates pre-packaged and customized outdoor meal kits. No matter your dietary restrictions Trail Fork has something for you.
My experience with pre-packaged meals is pretty extensive as I might have some prepper tendencies. I have used and tested brands like Mountain House, Wise Food, Emergency Essentials, and Augason Farms. All of these companies, with the exception of Wise, make a good product. We won't get into the Wise fiasco here.
Trail Fork has some of the coolest packagings of anyone out there currently. The hand drawn sketch is very cool but could be even cooler if it were a different image on every package. Another very neat idea is that the package is biodegradable.
Now I am always a bit skeptical of pouch-style meals, especially dehydrated since they can tend to either be soupy or have a slight gritty taste to them caused by the rehydration process. Don't get me wrong that is a small price to pay for a quick easy on the go meal.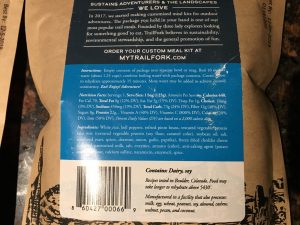 The first pouch I tried was the Unwrapped Burrito. Let me start off with this was probably one of the best so-called Burrito's next to Mountain House. It has a slight grit texture to it, but the flavor was great and had a nice spice kick to it. Now for the not so good and this is true for pretty much all the Trail Fork meals. First, I can't use the pouch as a bowl to heat and eat.
While this doesn't seem like that big of a deal at first, if you are backpack camping, every ounce feels like another pound you will have to carry around. Now, you're probably thinking, but they weigh next to nothing, but to cook these you will need a stove, pot (with lid), and solid utensils. And that is just for one person to eat a single meal. This is where the biodegradable becomes negative. The pouches aren't insulated enough to cook the food inside. The Burrito takes roughly 15 minutes to cook once the boiling water is added. Other meals take less time, and some don't require boiling water.
| | |
| --- | --- |
| Uncooked | Cooked |
| | |
Trail For Nutrition Facts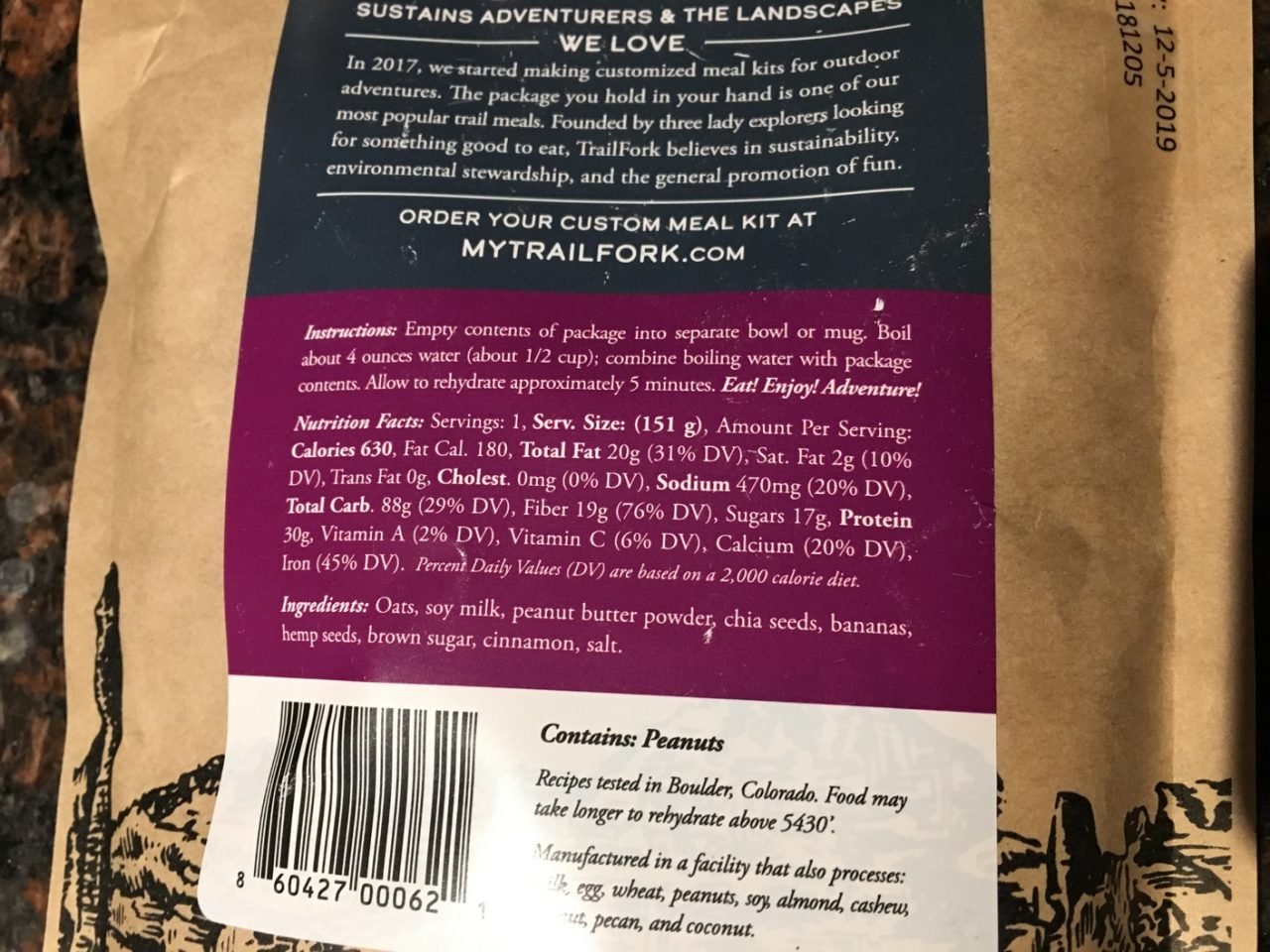 The other pouch I tried was the Peanut Butter Banana Oats. Oh my, this one was delicious. Not much else to say about this one as it was a quick and easy breakfast but has some of the same issues as the Burrito did, in particular requiring a separate bowl to eat.
Overall Trail Fork makes a quality product and I would definitely purchase some for myself. These would be great if you are car camping and can spare the extra weight of the necessary gear to cook most of the pouches. The price is a little high compared to competitors, but the eco-friendly packaging and great taste help me to overlook that fact.
Final Thoughts
Trail Fork makes a nice product and they really are in the early stages of their business. I can't say that they will become a staple in my pouch meal repertoire, but I am very excited to see where they can take things and what new ideas they can bring to the world of dehydrated meal pouches.
If you're interested in checking out Trail Fork's offerings, head on over to their website https://mytrailfork.com/
Review completed by Bryan Horsey of foxfirearmory.com
Bryan is a friend of longtime Average Hunter.
Foxfire Armory
is a small shop dedicated to providing first class service to those in the outdoors space. From Hunting, Fishing, Camping, to Shooting Sports, we will work to provide the necessary services and goods to keep you at your best. Some of our services include Polymer Stippling (not just frames), Knife Sharpening, Accessory installs, and General Maintenance.