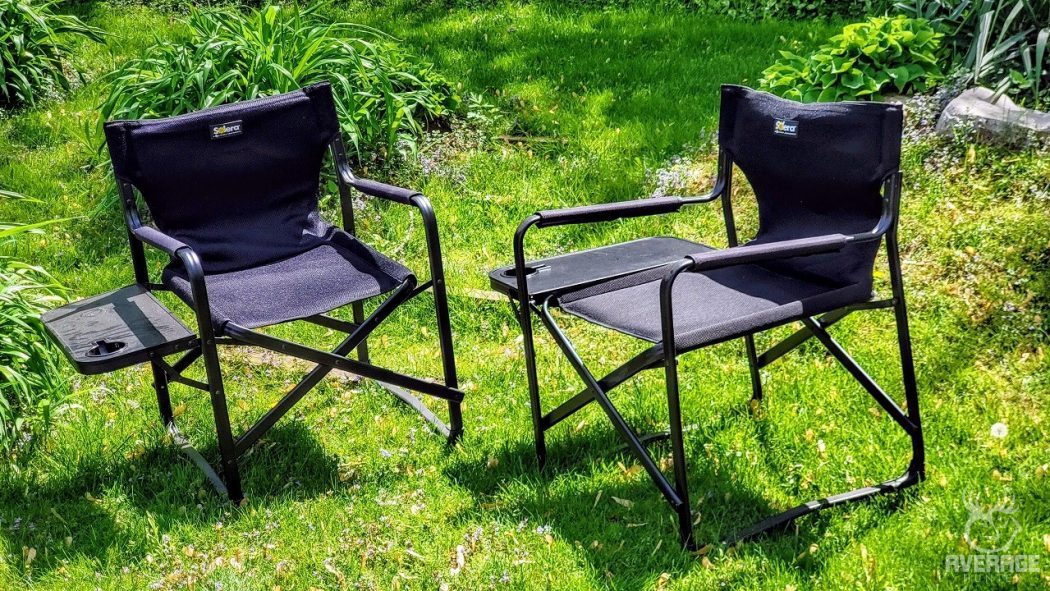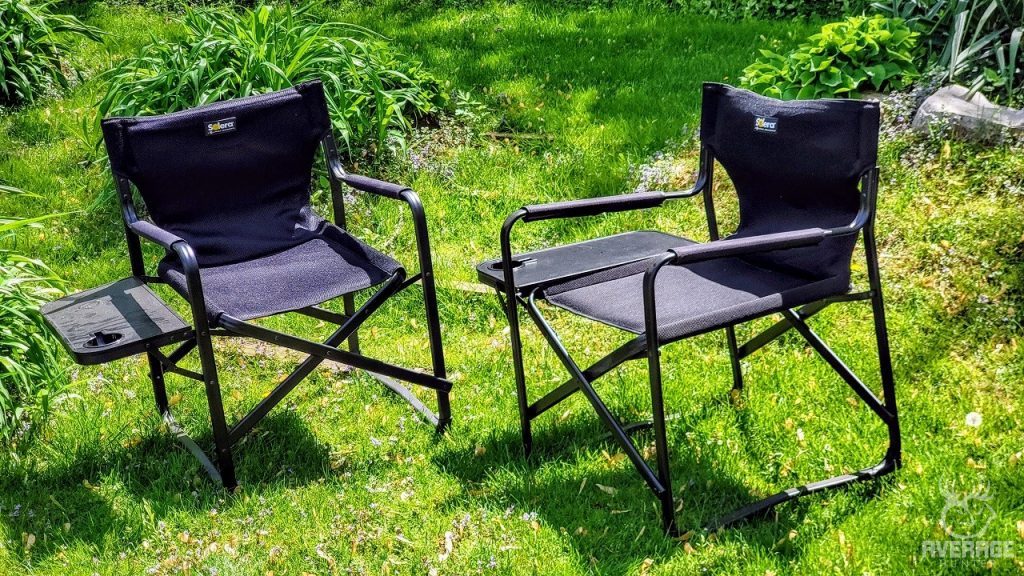 It's that time of year when we are all getting outside as much as possible.  If you're camping, fishing, hanging out on the deck, or around a bonfire with your friends, having a comfortable chair makes it that much better.
I've been on the hunt for a sturdy comfortable chair I can take everywhere and use for everything.  After chatting with everyone on Twitter, I've decided to go the route of the Solera Camping Chair with Side Table. Also, I thought I'd give a couple of sets away as thanks for reading this review. But first, my review of these chairs.
Reviewing The Solera Camping Chairs
The Solera Camping Chairs had everything I was looking for. Added comfort with the padded seat and back, sturdy construction, and a table to set my beverages.  The comfort was my biggest must-have item. The thick padded seat and back were what sold me initially and once I sat in them, I couldn't have been happier with my decision. This padding makes a world of difference compared to similar chairs with just a piece of tarp you're sitting on.
We got the sitting comfort part out of the way. so how about using comfort?  Like I said before, it needs to be well built and easy to take where I'm going.
The well-built part was obvious right when I pulled them out of the box. But, that doesn't always mean anything with a lot of products these days. So I testing these chairs as they should be tested. With slightly above normal wear and tear. These Solera Camping Chairs spent a couple of months getting used by everyone we had over to get their opinions.  They were also used in ways that would probably void any warranty like as a step stool or as a set of saw horses.  Most of that was not planned, but they just happened to be the closest thing I had near me when I needed something.  Either way, all the joints are still tights, nothing is bent, and everyone commented on how comfortable they are.  Well, the people in the shorter stature area did struggle as their feet wouldn't touch the ground.  That was the only complaint.
Being able to take these chairs around is fairly typical.  For the type of chair they are, they aren't going to fit in spots like the normal fold-up chairs are going to.  But throw a table built into the chair and the comfort these chairs give you, I can live with it.  Plus they are pretty lightweight.  All and all, I'm fine with it.
So to end this review.  As you can probably figure out, I am very happy with these, which is why I want my readers to be able to have a chance of some of their own for free.  So let's do a GIVEAWAY!!!!! [giveaway id=20770]