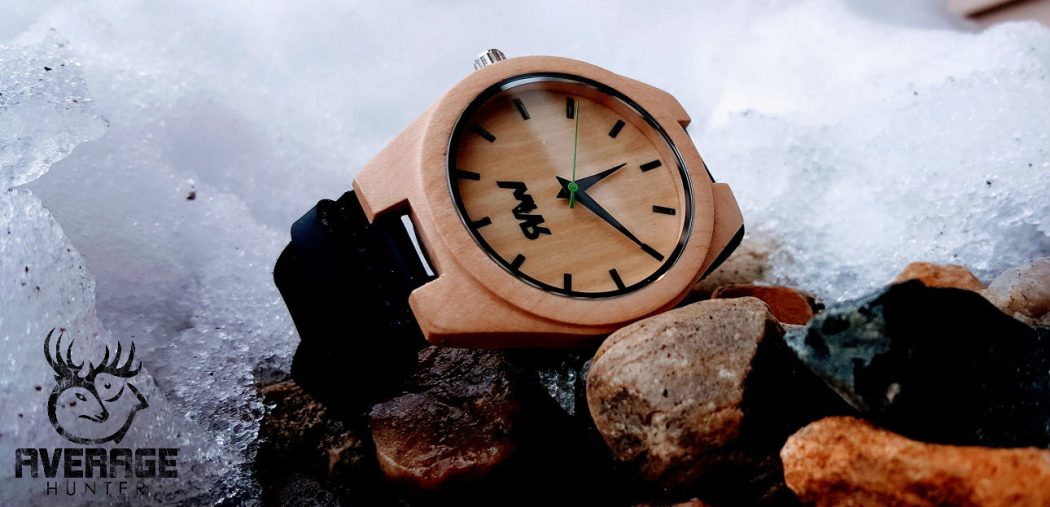 I've always been a fan of fine craftsmanship and using products that feel like they were made by hand. They may not actually be made by hand, but they still have that feel. It's the kind of product that just makes you feel good using. A nice wrist watch is no exception. So I had to pick one up and see for myself. Here is my watch from Renewable Authentic Watches and the RAW watch review.
When I started to see wooden watches online, they caught my eye with the colors and character you can only get with real wood. After digging around more, I found Renewable Authentic Watches (RAW) from North Carolina. They had a great variety of colors and styles I was interested in.  While trying to pick out what I wanted, I ended up getting their standard model as I thought it would cover all occasions.
The watch I received is called the Pine, which is called that because of the light colored woods.  It's actually made from bamboo which is totally fine with me because bamboo is a much stronger wood. I like this design and the design of many of the RAW watches because of the simplicity of the watch.  The contrast of the light colored wood and the black real leather band make it something I can wear anywhere. The band, did I say real leather? Yes, it's actually real leather that is well conditioned, soft and strong. My favorite part of this watch is how lightweight it is.  It weighs less by far than any other watch I have worn which makes it very comfortable.
How about the issues I've seen with this watch.  It's made of wood which obviously isn't something you want to go scuba diving with. It is lightweight and isn't made to take a beating. So if you're rough on your watches, this one probably won't stand up.  But it is something that makes a subtle statement and will catch the eye of many.
Because I liked this watch so much, I want to give one away. Enter your info below and you will receive any watch from the Renewable Authentic Watches (RAW) store that you choose and also have whatever you want engraved on it.  Here are some more examples of their watches.
[contestfriend contest="17300″]