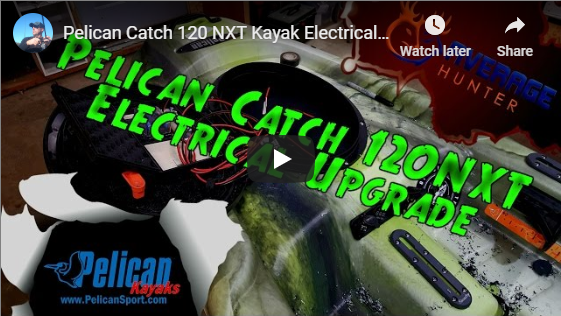 Watch along with these kayak mods as I add full time 12-volt power to this Pelican Catch 120 NXT kayak.
Whether it be for running cameras, charging your phone, or powering a fish finder, having a stable power source on a kayak has always been an issue. I have added it all to this with a few kayak mods to get me powered for the day.
With a few minutes on Amazon and the help of a jump starter battery pack from NOCO, I've added a very clean, very secure solution to the need for power. I've added two USB outlets front and back to power phones, cameras, and whatever. There is also a standard 12v outlet for any other needs. Included in this, is also all the wiring for the fish finder I will be adding later.
Check out these electrical kayak mods and let me know what you think. Subscribe to my channel. I will be adding more accessories to this Catch 120 NXT very soon.
GB70 Boost HD 2000A UltraSafe Lithium Jump Starter
Pelican Catch 120 NXT
Here's what I used for these kayak mods.