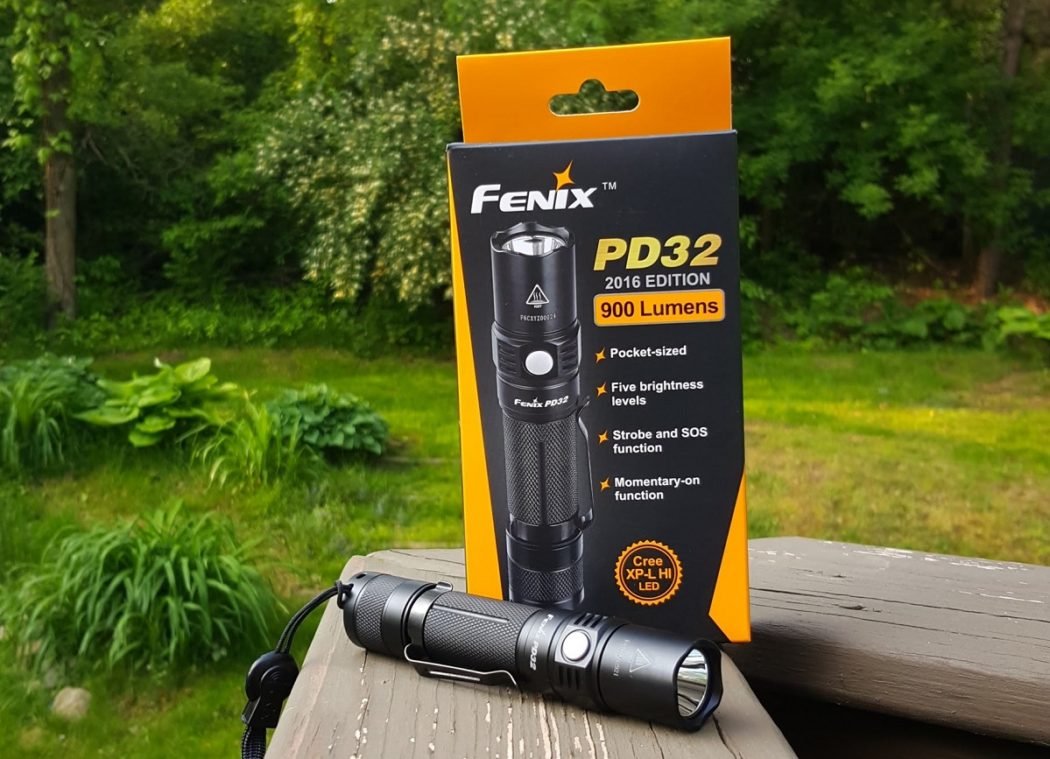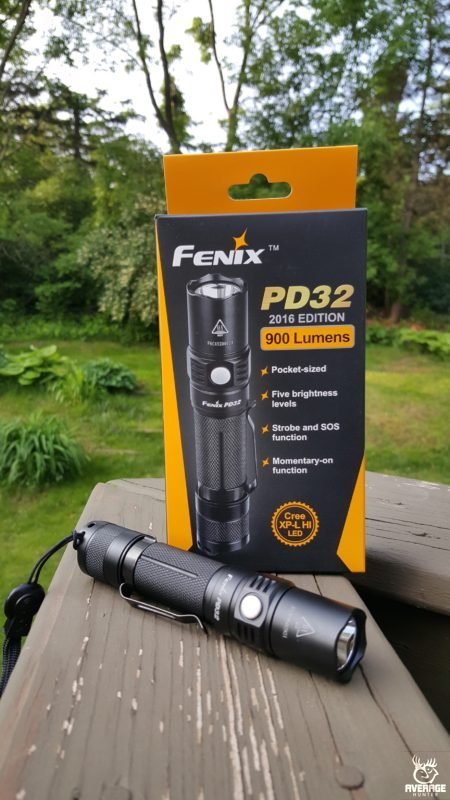 In the rapidly growing market of high output flashlights, some are made to last and some are just made.  I have had a lot of experience with flashlights that are just made, but not made to last.  Luckily from what I have found, the Fenix Lighting PD32 is one that is made to last.
The Fenix Lighting PD32  is from what I found to be a great multi-purpose flashlight that would cover all your needs.  The 5 level adjustable lumen intensity will give you the light you need for a casual walk or enough to blind an intruder.  On top of the intensity levels, the Fenix Lighting PD32 also gives you added features like S.O.S beacon, strobe flashing and even low power warning. You can also find more accessories at MTBs Lab.
I do like my flashlights and the PD32 from Fenix Lighting offers almost everything I light to have in a light.  I love the adjustability in lumens and also the ability to signal S.O.S or strobe blind a bad guy.  BUT, the one thing I am missing on the PD32 is an adjustable beam.  I really like my flashlights to be able to adjust from a narrow spot light to a wide flood pattern.  If I am using a light like this from some night tracking of game have it strapped on my bike, I want to widen the beam for additional visibility.  The PD32 beam does give some residual flood patter ad you will see in the lumen comparison in the pic below.  So all and all it's not that bad.  I still wish I had more options to adjust that.

Details on the PD32 Fenix Flashlight
Specifications
Additional Features
Size:
Length: 5.1" (129.5mm)
Body: 0.9" (22.6mm)
Head: 0.9" (24mm)

Weight:

2.7 oz. (77g) excluding batteryBatteries: One 18650 Li-ion battery or two CR123A batteriesIncluded: Holster, body clip, lanyard, spare O-ring, spare rubber switch bootWarranty: Limited Lifetime Guarantee from Fenix Lighting US

Uses Cree XP-L HI white LED with a lifespan of 50,000 hours
Digitally regulated output maintains constant brightness
Compatible with AER-01 and AER-02 remote pressure switch
Low voltage reminder indicates when battery replacement is needed
Reverse polarity protection, to protect from improper battery installation
Over-heat protection to avoid high temperature of the surface
Anti-roll and anti-slip body design, capable of tail standing
Tactical tail switch, momentary-on function
Side switch for light-dimmer and mode shifting
Made of durable aircraft-grade aluminum
Premium type Ⅲ hard-anodized anti-abrasive finish
Toughened ultra-clear glass lens with anti-reflective coating
What's My Verdict?
Like I said at the beginning, the PD32 Fenix Flashlight is a flashlight that is made to last a long time and in my book, having a flashlight you can depend on is definitely a necessity for everyone indoors and outdoors.  I currently keep the PD32 in my truck at all times so I always have it when I really need it.  When you're in the outdoors as much as we all are, this is one tool I really need to make sure is always working.  So yes, I am very happy with the Fenix Lighting PD32 flashlight.
USAGE UPDATE
Sept 6, 2016.  After continued usage of the PD32 light, I am learning one major thing that I wanted to document for others.  While using the light in the brightest modes (400 & 900 lumens), the entire flashlight gets very hot.  While using the light in the 900 lumen setting, the light would get so hot that I couldn't even hold it with my bare hand.  While using this light in normal settings, I don't have it set that high.  But the other night I was and it only took a few minutes at the high setting that I had to turn it down just so I could hold it.
Disclosure of Material Connection: I received the PD32 Fenix Flashlight for free from Fenix Lighting LLC in consideration for a gear review.