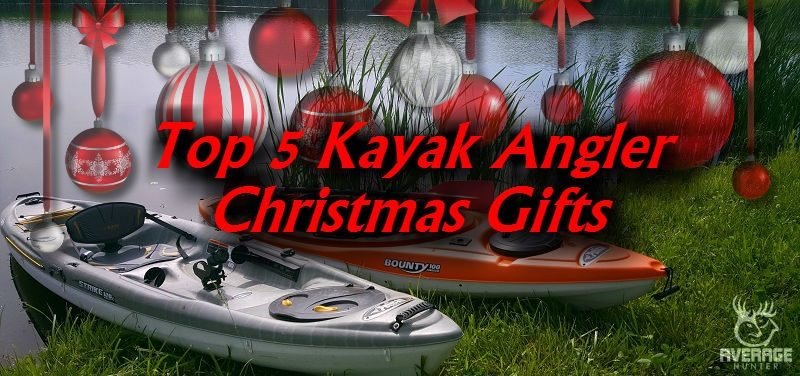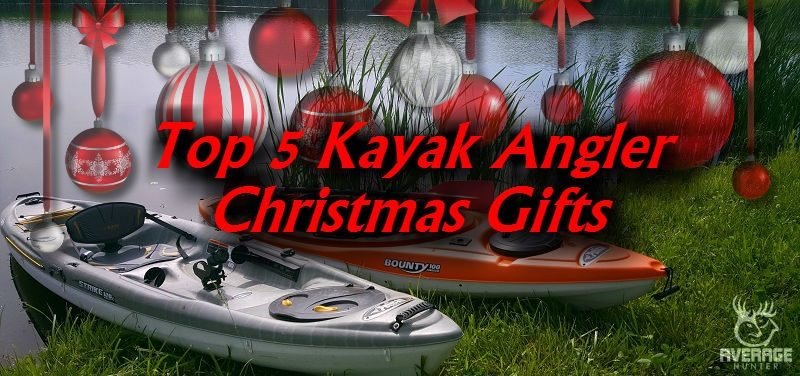 Kayak fishing is becoming more and more of a popular sport these days and many kayak anglers are putting items on their Christmas list. I know I have a few goodies I want for my kayaks for helping me catch more fish and also helping handle my kayaks.
Below you will see my top 5 kayak angler items that I suggest and I want for Christmas and my next kayak fishing adventure.  These are items that might help you land that next lunker or items that will just help you stay safer. 
Leave a comment below and let me know what's the one item you can't live without while kayak fishing.
I know kayak fishing is about going back to the basics, but sometimes the average fisherman like myself needs a little help. This is wear a quality locator comes into play. For a retail of $180, the features the Garmin STRIKER 4cv comes within a small compact unit is the perfect fish finder for kayak fishing. Being a mounted locator, you'll just have to come up with a way to mount it, a transducer and battery. But that's also the fun part of kayaking for me.

CLEARVÜ SCANNING SONAR – Shows you more of what is in the water around your boat. This high-frequency sonar gives near-photographic images with detailed representations of objects, structure, and fish.

THE POWER OF SIMPLE – Offers a keyed interface with dedicated buttons. The device is easy to use and easy to install. Available in 3.5-, 5- and 7-inch display sizes.

WAYPOINT MAP – Use the waypoint map to easily view, mark and navigate to locations such as brush piles, stumps, and docks.

CHIRP SONAR – CHIRP sends a continuous sweep of frequencies which provides a wider range of information. CHIRP sonar is able to create crisper fish arches with better target separation.

BUILT-IN FLASHER – View your sonar data in the classic flasher format; ideal for ice fishing or vertical jigging.

Being safe is the #1 concern every outdoorsman should focus on. Wearing a quality life vest is the most important tool you have with any fishing. I know they get uncomfortable sometimes or they get hot, but that's worth it to your family when they don't have to worry as much when you're out on the water in your little boat.

This Onyx inflatable life vest has been on my list for a long time and I know my family wants me in one also.

A vest provides the widest range of motion, without limiting movement.

Inflates with manual movement of T-cord or automatically upon immersion in water

Lightweight, comfortable, slender design keeps you cool in warm weather

Soft neoprene neckline for all-day wearing comfort

This item is not for sale in Catalina Island

 

Having everything we need in a handy crate we can take on and off our kayak is a life saver. Yak Gear has developed this crate system that includes items just about every kayak angler needs. If you're new to kayak fishing, this is a great purchase that will get you on the right track.

The Yak Gear Angler Pro Kit includes:

Includes 1 build a crate double rod holder, 1 accessory pouch, 1 3.3-Lb grapnel anchor Kit, 1 anchor cleat, 2 leashes for paddles and poles, 1 fish grip, and 1 railblaza rod holder and Star port base

The 7-inch x 12-inch gear storage pouch will hold up to a 9-inch x 11-inch tackle box

The double build a crate Kit provides any paddler with a rod or anchor holder that easily attaches to any storage container with inside access

The anchor cleat provides a stable access point to secure anchors, drift chutes, bow lines, and safety lines

Through a quick connect carabiner around a lightweight wrap and closure, the leash allows any kayak angler to stow or release the rod

 

This is something I do have and can't live without. I have two sets and have them on my trucks racks and they even get thrown on my wife's minivan also when we take long trips. My wife actually likes to keep them on her van. I know you have seen those tall solid tube kayak racks mounted on top of cars and they are always just sticking out like a sore thumb. Plus don't even think about going thru a car wash. With these racks, you can fold them down when you're not using them. Also, what I like about them, is you can adjust the angle to fit all types and sizes of kayaks.

Maximum weight capacity of 75-pounds and helps you travel with and transport any style of kayak regardless of size

Single kayak or canoe capacity and installs on any vehicle equipped with crossbars (square, round, oval and factory)

High-density padded cradles for scratch-free transport and folds flat when not in use

Constructed of durable steel with a gray finish

Comes with a 1-year limited warranty

 

I am a solo kayak angler most of the time and have learned that dragging the kayak on the ground, gravel and pavement, does more damage than I thought. Plus it's not always a short distance you need to go. So a good cart to is a great item to have to save your kayak from damage and also save your back.

The C-Tug Boat Cart is one I have been looking at for a while myself. Just a simple cart that will work with any kayak is all I need.

C-TUG is made in New Zealand from composite materials, it will not rust or corrode.

The C-TUG weighs in at a low 9.3lbs yet still carries a 300lb load.

New KIWI puncture freewheels were introduced last year which has improved the carts overall performance.
What is your must-have product you really want or can't live without? Leave a comment and let me know.