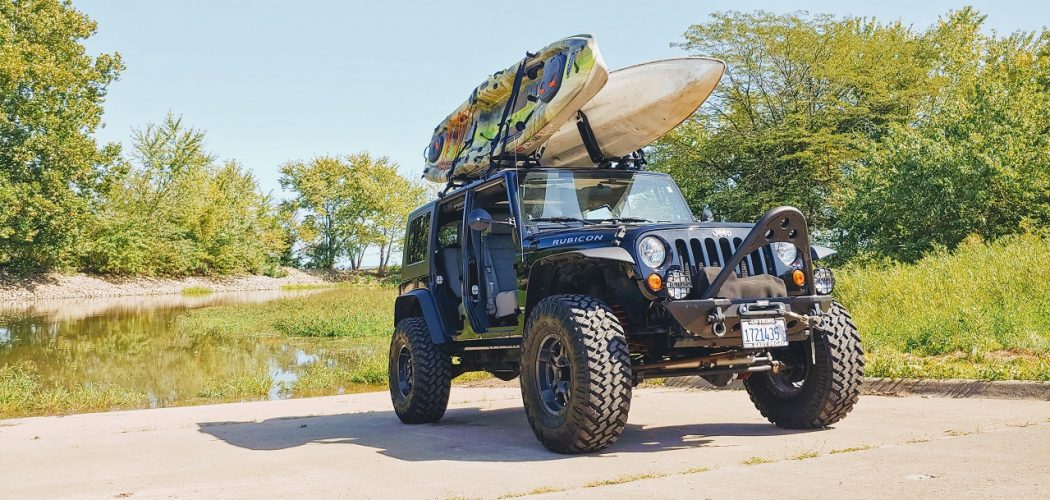 In the review, I'll be checking out the Kuat Racks Class 4 Kayak Rack on my Jeep JKU. Finding something I could leave on and look good at the same time.
When you need to haul your kayak around, why not do it in style and leave your racks on all the time. Nobody like those big "J" racks that are sticking out all the time or you have to spin them down so you don't hit anything. A good set of folding kayak racks are what you need if you want to leave you racks on all the time.
These Kuat Racks Class 4 Kayak Racks look ideal for functionality and aesthetics at the same time. Something I like because I will leave my racks on my Jeep as long as I can or until I'm pulling the top off. I couldn't imagine having those big "J" racks up there and having to take them on and off every time I need to use them. But that brings up another cool think about the Class 4 racks.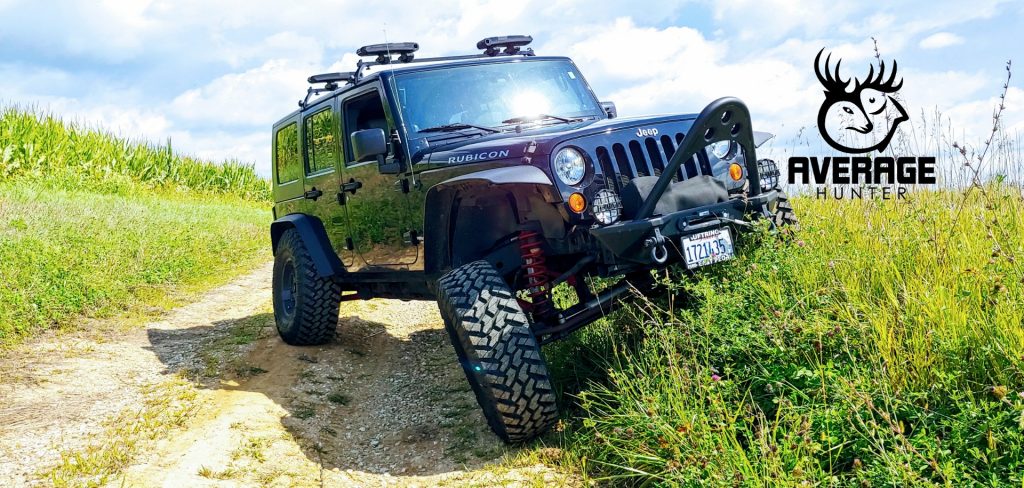 These racks come designed to be installed quickly with a strap and clamp system that can be adjusted and has a key lock so nobody can run off with them. Installing is as simple as laying the rack on your crossbar, flipping the 4"-5" strap under the bar and snap it in. The first time you install them, you'll need to adjust the tension, but after that, you're set.  Taking them off is easier. Just flip two levers to unlatch the straps and pull it off. No more bolts and T-nuts that are a pain.  Check out some of the specs for the Kuat Racks Class 4 Kayak Rack below.
Kayak carrier holds up to 80lb boats
End pull-lever release for easy access folding
Magnetic store position
Co-molded rubber for superior boat protection
Locking Flip™ mounts for quick install / uninstall
Adjustable tilt to account for non-level roof bars
Includes T-Channel flush mount kit
Includes rubber protected cam buckles and bow and stern lines
No Worries Warranty
Now the not so good parts.
Are there any not so good parts? There is one thing that I wish was different. The angle of the upright only goes to one spot. Different kayak sizes need different angles to sit correctly. I wish these allowed me to adjust the upright into a few different locations and even open it all the way in case I wanted to haul something bigger like a sheet of plywood or something and didn't want to mess with taking the Kuat Racks all the way off. Yes I know, they are so easy to take off. But still. If I don't have to, I don't want to.
EXTRA: Here is an awesome pick for a camping bike.  Read the full review of Diamondback Vital 2 here. It's perfect for women.
Final Thoughts
Other than that one small gripe I mentioned above, I don't have any issues with these racks. They work great hauling my kayaks big or small. They also look good (I think) when I'm not using them. They are an ideal option to haul your kayaks around.
Find these racks and a lot more racks to haul all your gear at www.kuatracks.com