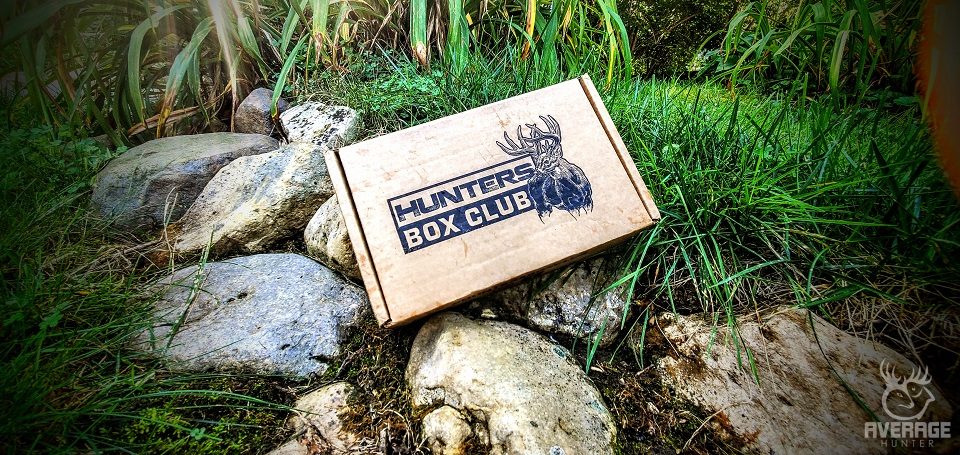 I've always been a sucker for a good subscription box.  It's like opening a Christmas gift every month.  So I thought I'd give Hunter's Box Club a chance and see what I thought.  Here's my Hunter's Box Club Subscription Review and I'd love to hear your opinions in the comments.
In case you're not familiar with subscription boxes, they are monthly subscriptions where you get a box of random gear that is supposed to be worth more than what your subscription price was.  They are all over the place in anything from hunting, fishing, tools, and whatever fits your fancy.
The Hunter's Box Club is a monthly subscription of $29.99 per month. For this price, I expect a decent selection of items I can use hunting.  I got the August shipment and will have to say, I'm not impressed.
What's in the box?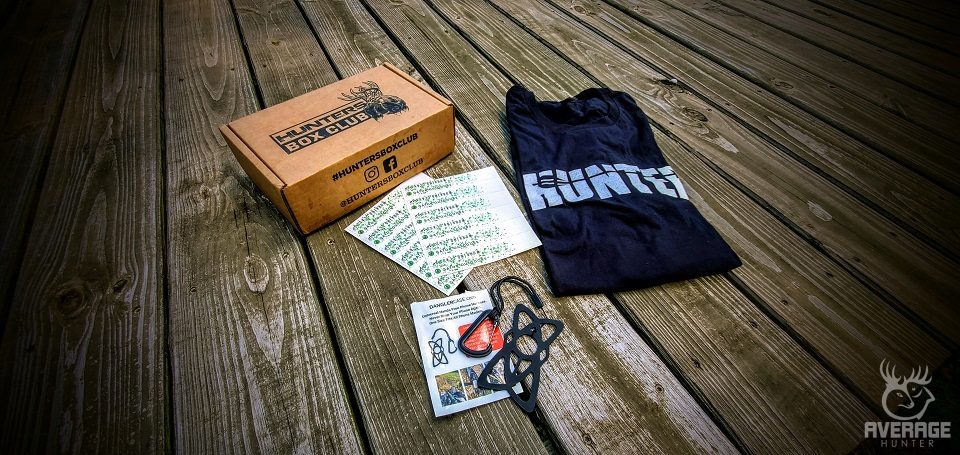 My first impression when I opened the box, I simply thought "Is this it".  I was expecting a bit more but figured I'd still give them a chance, so I did some digging and price calculating based on the prices of each item I could find online.  A couple of the prices are based on similar items because I couldn't find everything online.
| | |
| --- | --- |
| | |
So digging into the items of the Hunter's Box Club Subscription price-wise isn't as bad as I originally thought.  There are three items in here.  The t-shirt, which I couldn't find anywhere online, is a nice shirt.  I like the material and of course the Hunter graphic.  I will give it a value of $25 since that's a pretty standard price.  Next is the Danglercase.com phone harness.  It retails for $14.99 on their website.  Lastly are the arrow wraps from Working Class Bowhunter.  They don't have them in their store, so I gave them a standard price of $25 for a dozen graphic wraps.  So all and all, you're looking at $65 in products which really is a decent deal.  But I still feel like I'm missing out.
I don't know if I'm being greedy or just based on my past experiences with subscription boxes like HuntVault and others, I just expected more of a bang for my buck.  Plus there are simple things I would have liked in this box like a list of items and their value or just something else to look at.  Am I being too hard on them?
So in the long run, you do get a deal with what is received. So I can't complain about that.  Am I still disappointed, yes.  I still expected more.   Am I going to continue my subscription?  That's a no.