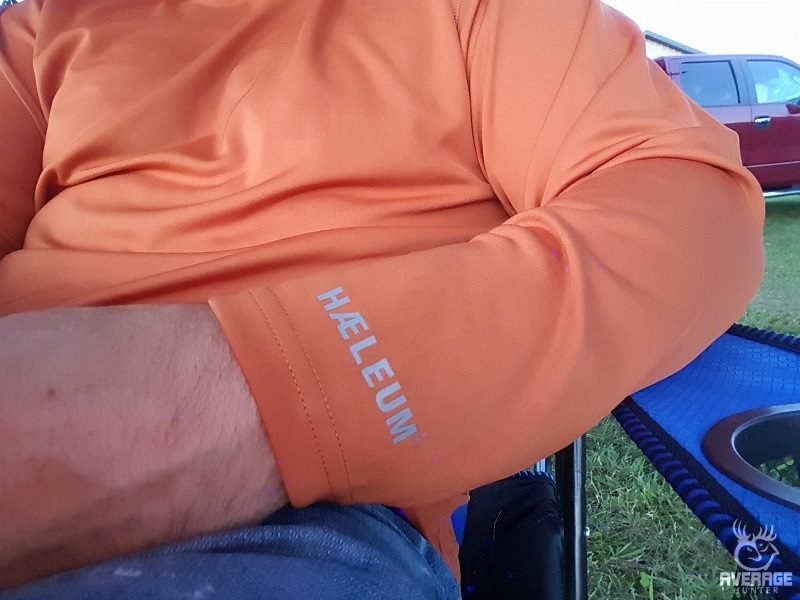 Being in the outdoors is probably the one thing we all love doing. But doing what we love does come with drawbacks sometimes.  Most of the time, dealing with mosquitos is one of those drawbacks and having to spray yourself down with a stinky insect repellent is more than a lot of us want to deal with.  Haeleum is producing a comfortable shirt to take care of that insect repellent problem for you and it doesn't even stink.
---
The Haeleum brædan is a long sleeve performance moisture wicking & insect repellent Tshirtprofessional that keeps you dry and comfortable. The shirt is Semi-fitted cut – Crew neck – Covered stitch seams.
Insect Shield® Repellent Technology
40+ UPF Sun Protection
Moisture Wicking 100% Natural Stretch DrýTru Polyester
Silky Smooth Hand
Wrinkle Free, Easy Care
4.2 oz/140 GSM
S-3XL 
---
How did it work?
So of course we want to know if it repels insects, but first let's look at the shirt itself.  These sun protective moisture wicking shirts are appearing heavily in the market these days and are predominant in the saltwater fishing markets. But more and more freshwater folks are using them and the market is booming. This shirt is no different than any of those big name brands you see plastered all over social media. The material is lightweight and feels great to wear even in warmer weather.  After wearing it several times and getting washed each time, it's still looks and feels like the same shirt when it was new and hasn't shrunk at all. "But does it repel mosquitoes!!??" Ok, Ok. I know that's what you want to know. I don't have a box full of hungry mosquitoes to put my arm in but I did have summer evenings in Illinois.  In pretty much any case, our bloodthirsty bugs  have no problem biting thru any shirt we are wearing.  But, I will say, I didn't get bit "thru the shirt" when I was wearing it. I did get the occasional one on the face or hand, but even that was a lot less than normal.  So for the question of if it works.  For me it did.