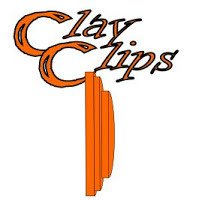 What makes shooting fun?  To me it's actually shooting stuff like the cans lined up on the log or just the hedge apples laying on the ground. We all like something more than just a paper plate hanging there that we just punch holes in.  What about that box of clay pigeons you got laying there?  What about hanging a bunch of those and shooting that those.  Easy to see, easy to know if you hit and fun to watch shatter in a million pieces.  That sounds like a lot of fun to me.  Check out the video below on a cool new product that makes it easy for anyone to securely hang up the clays and shoot.
Product Name: Clay Clips
www.ClayClips.com
Product Description: An economical reactive target solution to refine shooting skills. Patent pending Clay Clips attach to sporting clay targets and mini clays that are highly visible which give you immediate feedback when hit.  Use Clay Clips to secure clays to a cardboard target backer or hang them from a line and enjoy the fun of blasting away clay targets at any distance.
Concept of Product (Brief Description): Easily hang clay pigeons for target shooting
Concept Rating 1-10 (10 is best): 10
Comment on Concept: Hanging the clays has always been a problem and its not always easy to just shoot them off the ground or fun.  Being able to hang them from a piece of cardboard or other items makes it a lot easier to shoot
Quality & Durability Rating: 10
Comment on Quality & Durability: Shot a whole box of clays with one package of clips and only lost a couple.
Usability Rating: 10
Comment on Usability: Very easy to clip on clays.  I never broke any of the clay pigeons while using these
Size & Comfort Rating: 9
Comment on Size & Comfort: They are small, but that is what is needed.  Just don't drop them in the grass.
Looks Rating: 10
Comment on Looks: Its a piece of formed wire.  No sense in trying to make it look pretty.
How Does It Work Rating: 10
Comment on How it Works: Works just as described and is a load of fun for everyone.
Retail Price Range: 8.50 per package of 10

Price Compared to Similar Products of Similar Quality: Anything else I have seen that is even close to being similar is and flimsy piece of plastic that doesn't last.  I can't compare this to anything else that I have found.

Highlights of Company Website: Website is simple and clean.  Could use some upgrading but overall not bad.
Overall Product Rating 1-10 (10 is best): 10
Final Comments on Product: We had a blast using these clips and will continue with them.  I can see many uses from competitions, long range shooting and just letting the kids have fun.  I shot more at these any anyone else here and I really enjoyed it.
We will be using these the next time we go shooting for sure.