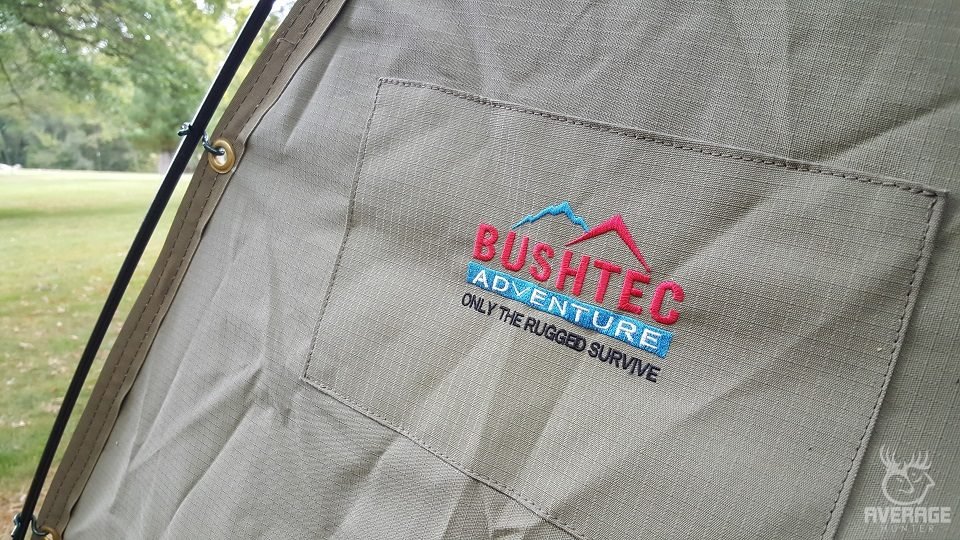 If you're like me, when it comes to tents, you've probably got a few laying around that you bought from Wal-Mart and only used once. They either ripped or dripped all over you through the night. I've been there and have wasted my money on budget tents long enough. This is the ALPHA KILO tent review. A built to last forever, keep you comfortable and keep you dry tent from Bushtec Adventure.
I know you all know the term "Heavy Duty". Usually, when you think of heavy-duty options, you probably think it's probably heavy. Well, this tent is certainly that. The first impression I got with this tent is it must be built to last simply on how heavy the box was. I know I may have been jumping to a conclusion a bit early, but I will admit, I struggled moving it around. It's not a tent you're going to backpack up the mountain on a hunt. At a packed weight of 90 pounds, this is a tent that you will use when you can drive to the site.
Setting Up The Tent
Dragging the tent around is the hardest part of using the ALPHA KILO 4000. It's 90 pounds for a reason. The material is 550gsm Rip-stop Military Grade Canvas, heavy duty #10 YKK zippers and the tent suspended on a spring steel frame.  The frame is solid steel with welded joints and stoppers. All of that and the set up is a breeze. After doing the standard crumpling up of the instructions like we all do and maybe one attempt at doing it the wrong way, we quickly learned that putting the support frame together, clipping in the center of the tent to the hub and then raising it all up was a very simple set up.  BUT, I'll go back to the repeated comments on the heavy part. Two sets of hands makes this job a lot easier.
Tent Features
There are multiple features on this tent that I really like. Have I been complaining about how heavy it is? Well, maybe a little. Only because I'm a wimp. But I also know that there is a reason it's that heavy and I like that reason. But the other features I am impressed with are the over-sized outer covers for the windows that can be pulled out like pictured below. It allows needed airflow when conditions outside aren't very pleasant. Other features that top my list are the straps to secure the rolled up door or screen flaps. I get so tired of those wimpy straps you have to try and tie together while holding the rolled up window like on the basic tents. These clips make that pain in the butt job a piece of cake. But for me, the feature I like the most is the screens. These are another "Heavy Duty" feature that is a must for this tent. These screens will not be a problem with ripping up and are designed to keep out smaller bugs and mosquitoes. Plenty of room to set up your camping cot for a great night sleep.
So what do I think about the ALPHA KILO tent?
In case you haven't figured it out yet, I am a fan. Yes, this tent has its drawbacks and it's not something you will use on every camping trip or that hike up to elk camp in the Rockies. But it is a tent that I will have forever and when the times calls for a tent like that, I am glad I have it.
Learn more about the ALPHA KILO 4000 and all the other tents that Bushtec Adventure produces on their website bushtecadventureusa.com
---