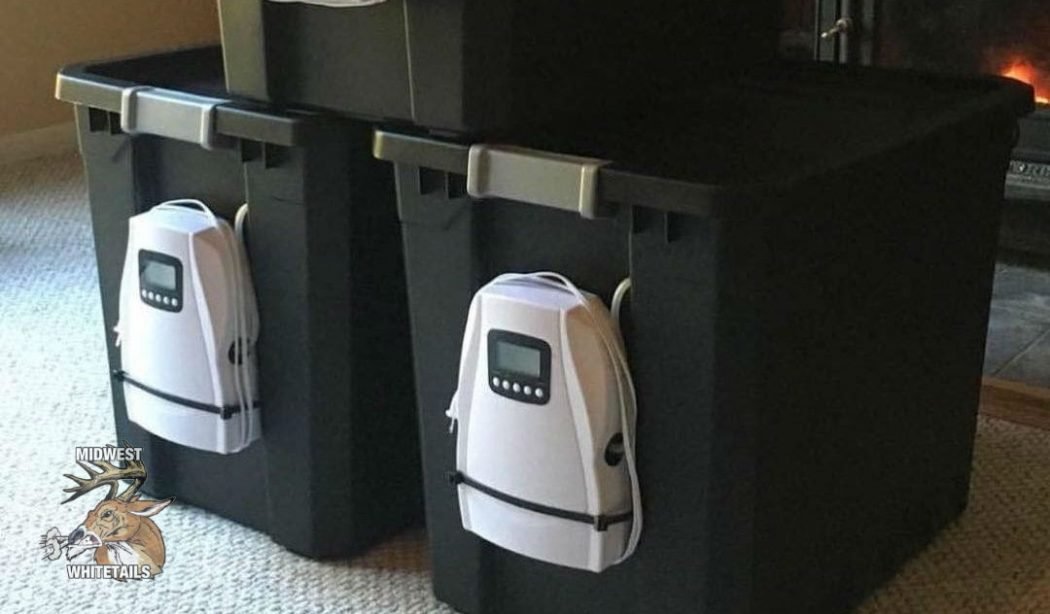 Have you seen those containers or bags that with help of a scent eliminating ozone-generating air purifier, will essentially clean your hunting cloths of all the odor-causing bacteria? Have you thought how great it would be to have one of those ozone containers and how much time it would save you? Then I assume you have seen the price tag and thought is it worth it. Well, now you can. Here's how you can build your own ozone generating scent destroying box to store all your hunting gear for a fraction of the cost of what you'll find at stores like Cabelas.
Building your own scent eliminating ozone containers couldn't be any easier. All it takes is finding the ozone generator you like on Amazon and then mounting it to your favorite container. I've given you many options at the end of the article for ozone generators and you can head down to your local store to pick up a tub of your choosing. Your options for a tub are endless as you can see with the pics in this article of tubs that were done by fans of my friends at
Midwest Whitetails
 on Instagram.
The Build
Installing your ozone generator on your tote can be done in many ways.  It really depends on what machine you actually get. The best case is to use the mounting slots that are normally on the backside of the generator housing and hang the unit on your container. I would personally use a combination of using the hanging slots and peel and stick Velcro at the bottom of the generator to keep it from bouncing around.
Once you've gotten the unit mounted on your container, now all you have to do it drill a hole for the hose to go inside the container. When you pull your hose into the container, you will want to place the end of the hose in the ideal place to be the most effective. For me, common sense says that if you keep it on one end, then that side will benefit the most. So for my containers, I prefer to secure the hose end in the middle of the container so the purifying ozone air is entering the container in the middle and equally distributed over all my gear.
Here's a tip or two that I think is pretty important. Use a rigid pipe like PVC or something to run your hose through at the bottom of your container. This will prevent the hose from being pinched by heavier items like your boots and essentially not letting your scent eliminating ozone generator to do its job. ALSO, don't pack your container too full.  This won't let the cleaned air move through your gear killing all the bad odors. 
So why spend $250-$300 on an ozone tote when you can very easily make your own with pretty much the same items for as low as $50.  At that price, you can make a few different ones and never have to worry about if you have all your gear in one container. Plus as I mentioned in the tips, you can pack them loosely and get a better performance out of your ozone generator.
Here are a few ozone generators that will work great for your Scent Eliminating Ozone Container.  These are just some I found on Amazon. Read the descriptions and the reviews and pick one out that you think will work the best. When you're done making your new ozone tote, send a picture to my friends at 
Midwest Whitetails
 and tell them what you think.
All prices shown are what they were on Amazon the day this article was written. Prices may change.
What's New with Ozone Generators?
Update Sept 2020 – Since writing this article, we have helped a ton of hunters build their own ozone tote and getting a ton of great feedback. But since publishing this article, the ozone industry has changed a ton.
There used to be just a couple of companies that you could choose from and they were the reason we started building our own.  Talk about expensive.  But now, many more companies have joined the ozone game and we have a lot more options as far as the ozone generators.  Honestly, with the development of throw and go battery-operated generators, building a tote like in this article really isn't needed.  But I do see drawbacks to using this type of generator. I'll go into more detail in my followup article
Upgrading the Ozone Tote, Average Hunter Style.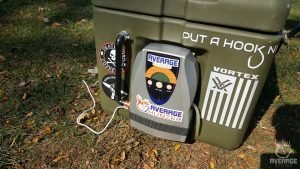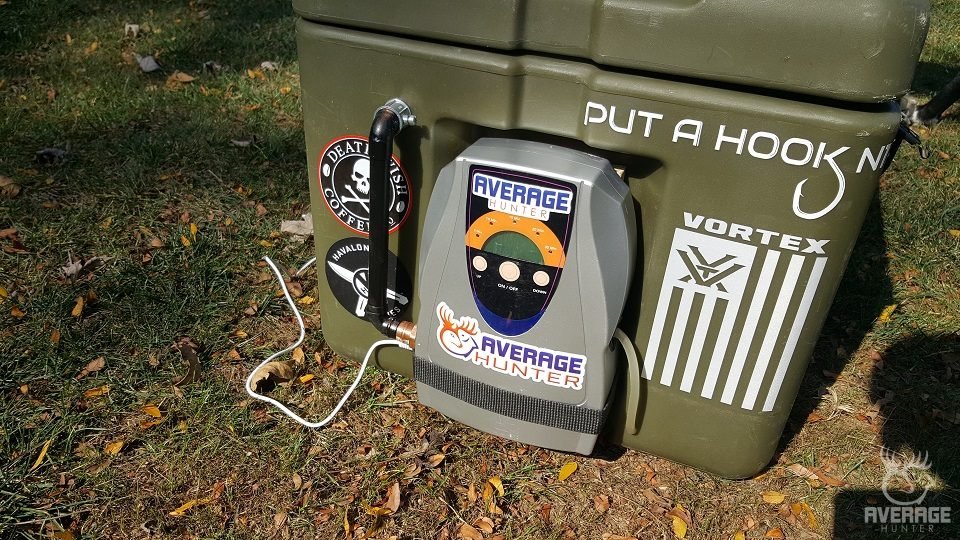 Check out this article on some extra mods I did to my ozone tote
---