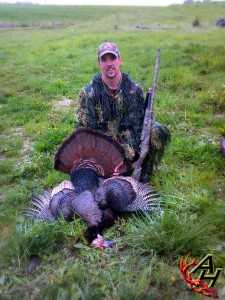 So, if you have followed me over the years, you're probably asking yourself, "What's going on here with bringing back the old site?".  Well, not much really.  I just decided that I missed writing and I wasn't getting much or any of that done at Average Outdoorsman.  All the free time I had been spent just keeping Average Outdoorsman running, news stories posted every day and new writers/articles coming in as much as I could.  I was starting to forget why I started these sites to begin with.
When I started Average Hunter a few years ago, some of you might remember it was mainly just a podcast.  I focused on the average person trying to swing their passion for the outdoors and still maintaining focus on their real priorities in life like family and other responsibilities.  All of that also includes bringing that family into the outdoors and giving them the right tools and knowledge needed to stay safe and be a role model for others.  I am a strong advocate for teaching children as young as you can about everything outdoors and that includes firearms.  I had my kids who are now 10 and 13, shoot all kinds of guns as early as they wanted to.  But I also took that opportunity to teach as the younger they are, the more they want to learn.  So I just took advantage of that.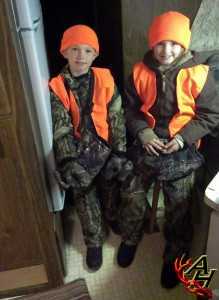 With the reintroduction of Average Hunter, I will be going back to focusing on writing about all sorts of topics related to the outdoors and I am sure some not.  Average Outdoorsman will still continue to move forward as well with help from its long time admin Tim Collins.  Tim is taking over the daily duties of AO and all the communications directed to AO.  I will continue to help him when he needs but my primary focus will be the new and improved Average Hunter and discussing everything I want and in the way I want.  Like in the past, I have a lot of opinions about the outdoors industry and I will continue to voice them.
So get ready to read about hunting, fishing, camping, getting muddy, getting fit and shooting guns.  Its going to be fun.