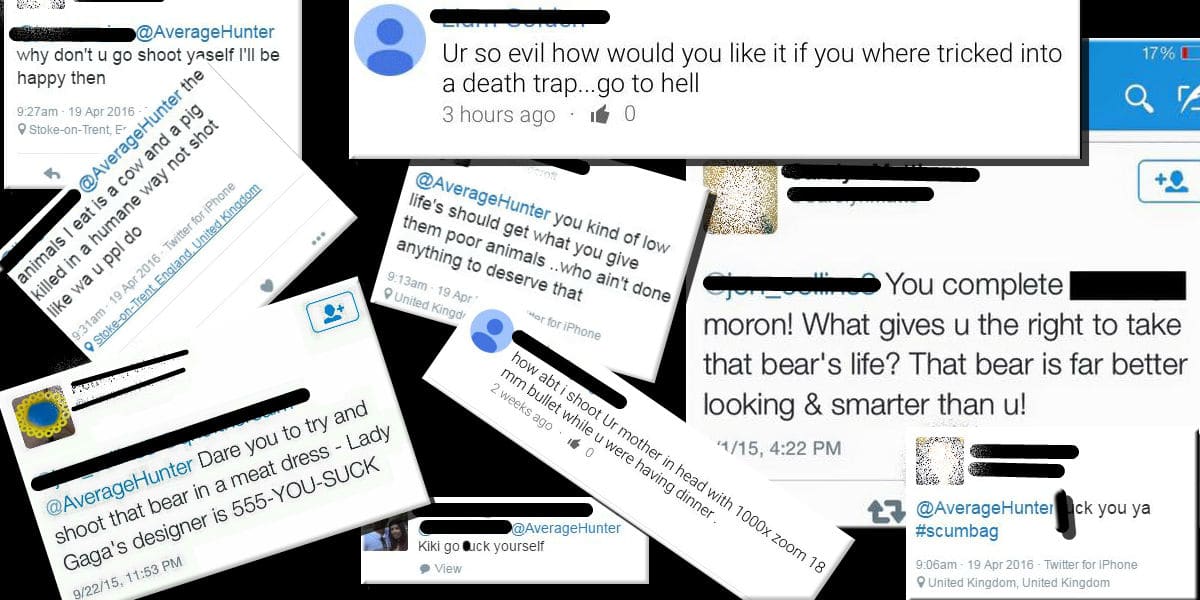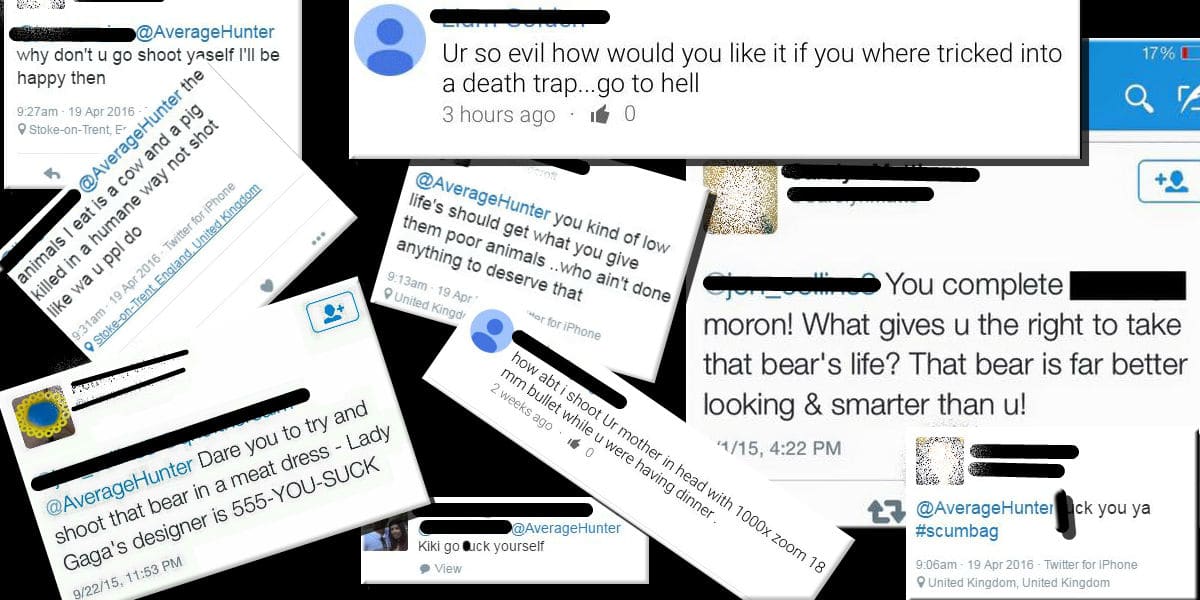 There's nothing like having a great day in the field or woods and want to share your success with all your friends on your social media page but to only get slammed by some anti-hunters that don't agree with what you're doing.  I am sure it makes you mad at some of the things they are saying and you just want to defend yourself, defend your heritage and defend all hunters like yourself.  But what is the best way to do that?  How do you defend yourself without making yourself look like the person the anti-hunters think you are and also maybe try and educate them in the process.  Well, you take a deep breath and be polite.
Ok I know that the words these people say to us most of the time are very harsh and if I saw someone talking to my wife and kids like that, there would be hell to pay.  But this is social media. This is the place where everyone can be whoever they want and have absolutely no responsibility (most of the time) for the things they say because nobody knows who they are and can't do anything about it.  It's all blind courage and there's nothing we can do about it.  For those people, they are lost and most of the time, we can't help them.  But there are a few out there who are honest people and are voicing their opinion because maybe they are misinformed.  Those are the ones that we need to take an opportunity and try and tell them our side and teach them all we can.  They don't have to agree with us, they just have to understand our side.
So you shoot a great buck, a bunch of ducks or score that triple on some coyotes and your pics are on your social media pages within the hour.  Those pics start to get shared or retweeted for #TrophyTuesday and all of the sudden you're getting messages from anti-hunters about how you're evil or they wish someone would shoot you from a mile away like that.  You're mad because they are doing all they can to ruin your moment.  So how do you react?  Do you know that 99% of the time they are just trolling and trying to get a reaction out of you? Some of these people don't even care, they just want to start an argument. Are you going to let them get what they want? Will you react instantly with calling them harsh names and taking out all your frustration on that person while they sit back and laugh at you?  Why would you do that to yourself?  Why would you also show the rest of the world that someone can easily push your buttons that way.  Instead, show them how strong you are.  Show them how strong we all are as hunters and take the high road. Maybe ask them to explain themselves or give them details about how you fully intend to eat all of that, feed your family or save your neighbor's cats and dogs from getting eaten.  Most of these people have no clue why people hunt.  The only thing they know is what they see in all the pictures they see online which is of trophies. Try and educate them and if they keep poking and prodding, then ignore them or block them.
How you react to anti-hunters on social media goes so much farther than just trying to help educate that person.  The biggest issue with overreacting to them is what all the others are thinking as they are reading your reactions. You are a hunter and as hunters we will forever be fighting the battle of who we are.  The world sees us as barbarian cavemen that only grunt and swing clubs.  By reacting harshly online to one individual, we are showing dozens, hundreds or thousands more that may be right. We are fighting an uphill battle and need to be smart about how we win each small battle. Each one of us needs to defend ourselves to the max of our abilities but we have to be smart. We have to know the facts and be able to present them when the time calls for it. I will never back down from a fight about hunting, but I will fight with respect to all others that are watching and do my best to win that fight with knowledge and honor. We are hunters, We are family.