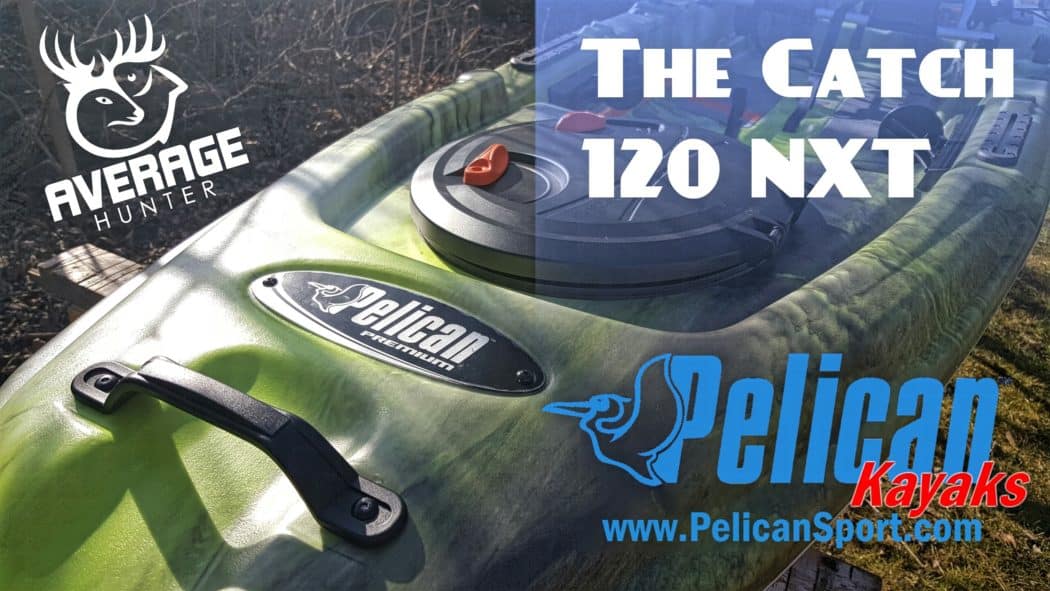 Pelican International is following up their successful Catch 120 kayak in 2016 with the next generation Catch 120 NXT for 2017.
The Catch 120 NXT is a kayak with the angler in mind. Everything you need to get out on the water and fish comes pre-rigged on this kayak. With the sit-on-top kayak style and it's tunnel hull design gives the angler superior stability to stand up and fish and even paddle along. With a maximum load capacity of 400 pounds, you'll be able to load it down with plenty of tackle and supplies to get you thru that long day on the water.
Watch the video below to see all the new features on the Catch 120 NXT
Features of the Catch 120 NXT
RAM-X premium construction for durability
Stable tunnel hull and a wide, flat platform for easy fishing
Ergocast dual-position seating system for comfort
4 integrated accessory rails
Adjustable footrests
Angler Ruler
Scupper plugs (set of 4)
Anti-slip pads
Rigid side and Rigid front & rear carry handles
Molded paddle rest with 3 flush-mounted rod holders
2 paddle and rod tie-downs
Large storage well front and rear with a quick-lock hatches and a platform with bungees provide ample space to store and lock down your gear
Stand-assist strap
Bottle holder
2 accessory eyelets
Drain plug
More about Pelican
Pelican International is a world leader in the design and manufacture of kayaks, canoes, pedal boats and fishing boats. For almost 50 years we have leveraged our mastery of thermoforming to deliver durable, quality products at affordable prices. A commitment to innovation, investment in state of the art technology and rigorous quality control standards are the cornerstones of our business philosophy. Our guiding principal is simple and enduring: to bring quality products within reach of all outdoor enthusiasts.
Pelican Innovates
RAM-XTM is a multi-layer material exclusive to Pelican. It is known for its high impact-resistance, its ability to regain its initial shape after violent impacts and its UV-protected exterior finish. RAM-XTM has   become the benchmark of quality in the industry.
Pelican is the leading North American kayak manufacturer to use Twin Sheet Thermoforming (TST) technology. TST produces a stiffer, stronger, lighter product than is possible with other manufacturing methods. The combination of Pelican's proprietary materials combined with the TST process results in a lightweight product that has unparalleled rigidity, exceptional impact and breakage resistance, outstanding longevity and superior safety.